Themes Hunter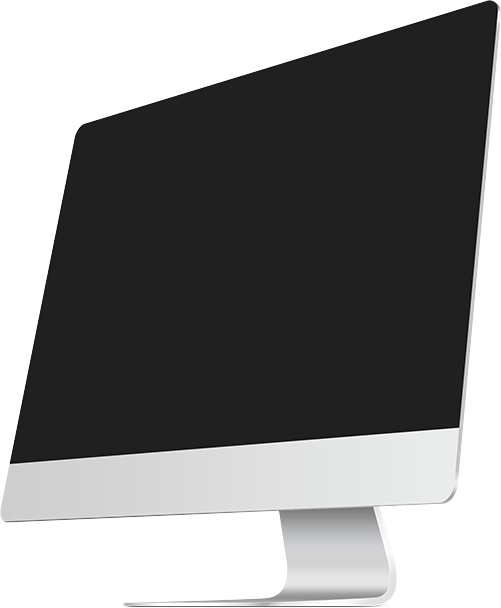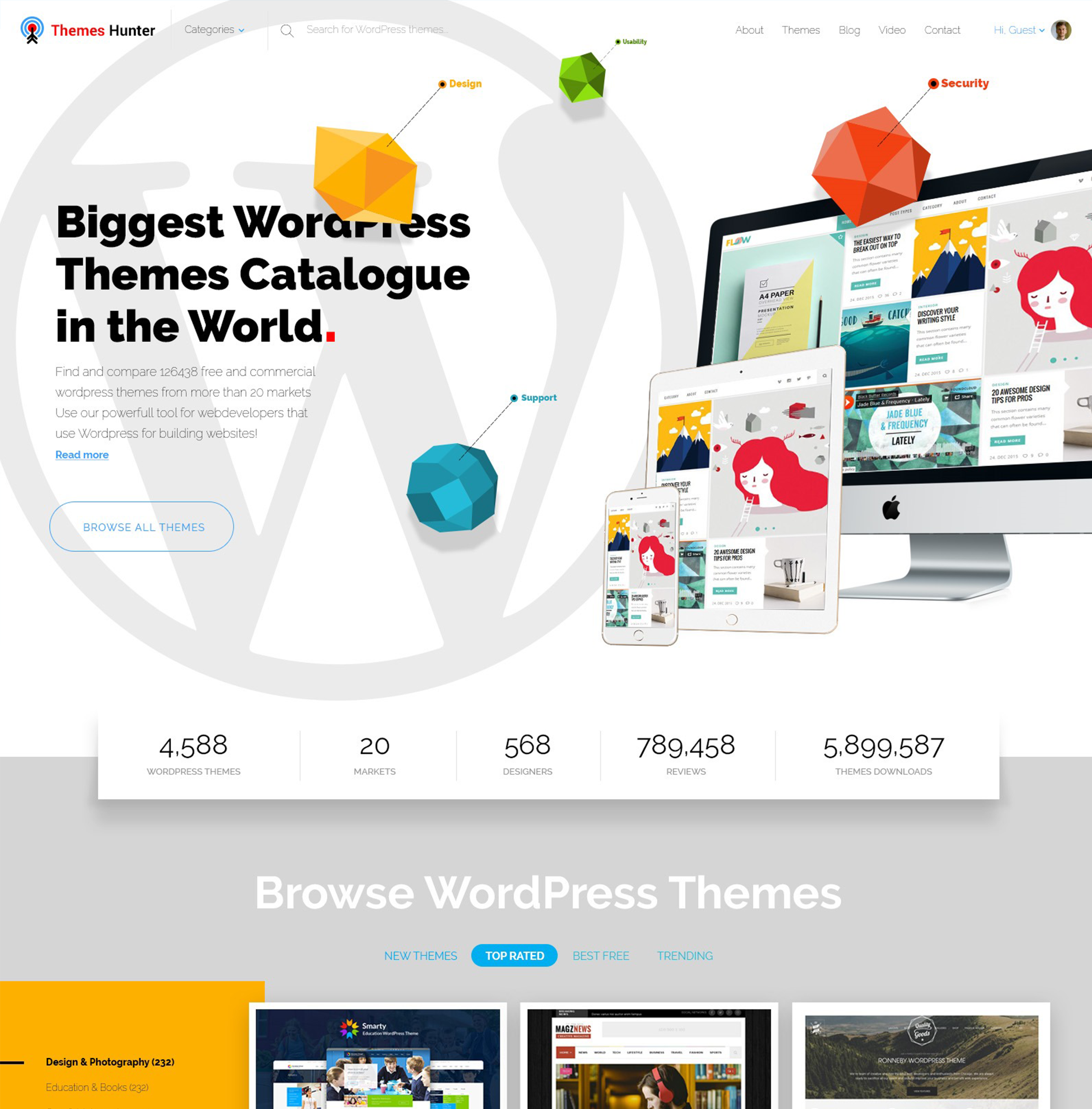 Customer
Themes Hunter, US
Date
January 25, 2016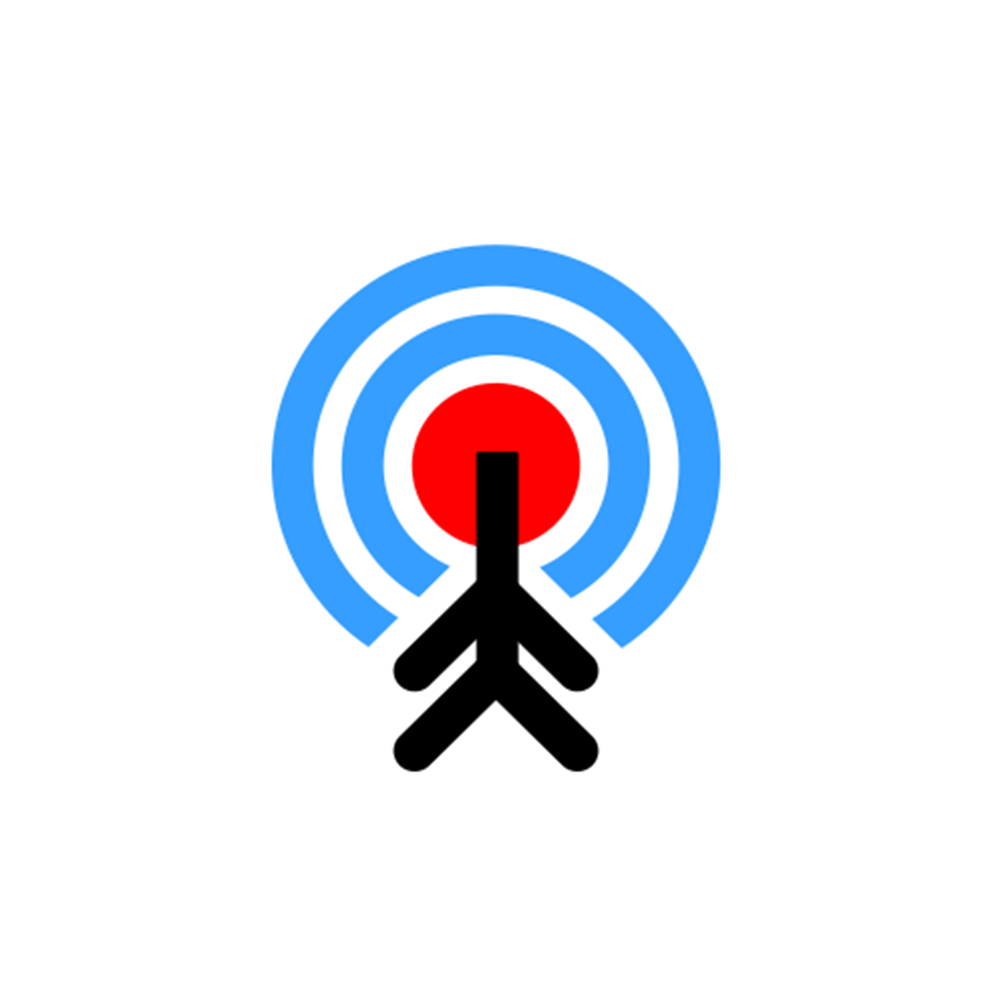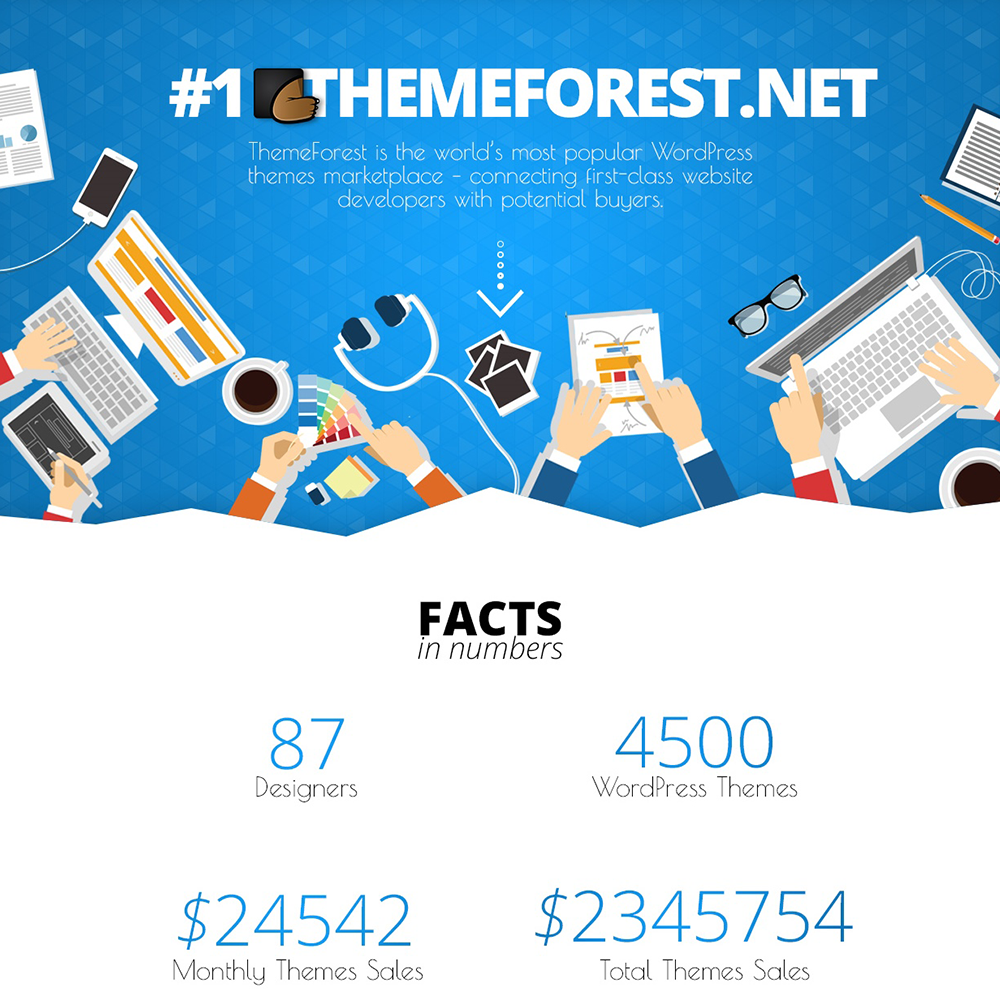 Tech stack
Design: Adobe Illustrator, Figma
Frontend: Vue.js, HTML5
Backend: PHP/Laravel, Debian
Tasks
In 2014, one of our clients, who decided to enter the WordPress themes market, ordered a WordPress themes price comparison website.
Monetisation model of such project means getting income from affiliate program to creating own products and aiming at fully-featured MarketPlace such as Themeforest.com.
Challenge
We faced a challenge of connecting 20 different MarketPlace websites into one search system, which would display data based on different criteria. We have made a research and found out that only 4 websites out of 20 have appropriate API.
Wordpress market is very competitive. In order to be able to win the competition, we had to build an appropriate and popular platform in demand.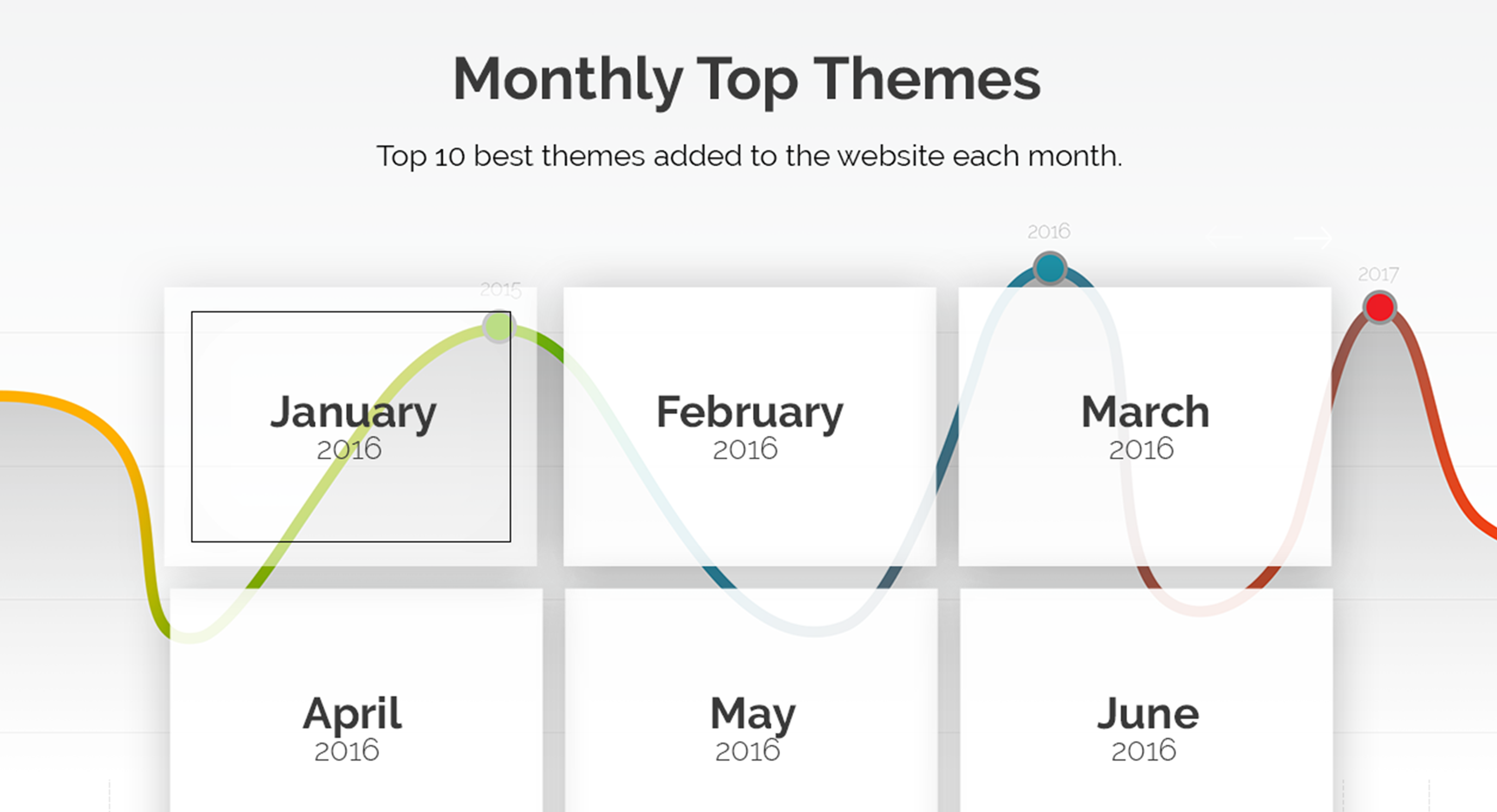 Solution
Our programmers have developed a server-side parser, which retrieves the information from more than 20 websites on more than 20 000 various products and updates it on a daily basis.
We track the following parameters:
Amount of downloads
Price change
Comments
Version update
Customer review
We have built front-end in the way that users could easily find necessary themes choosing different criteria and using filters.
What's more, we have created our own score system based on ThemesHunter experts' opinion to help website visitors choosing the best theme up to their requirements.