Affiliate Program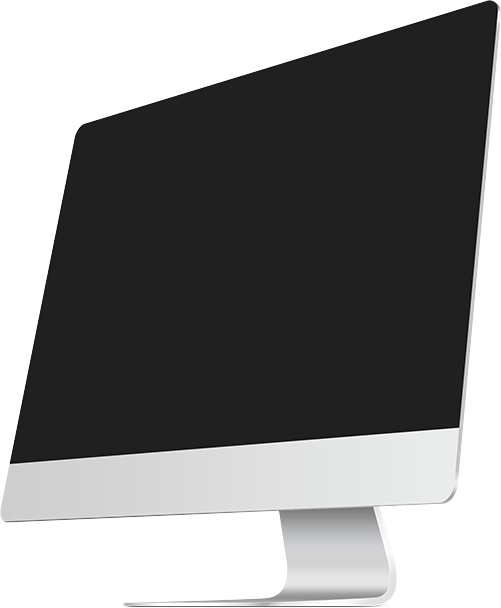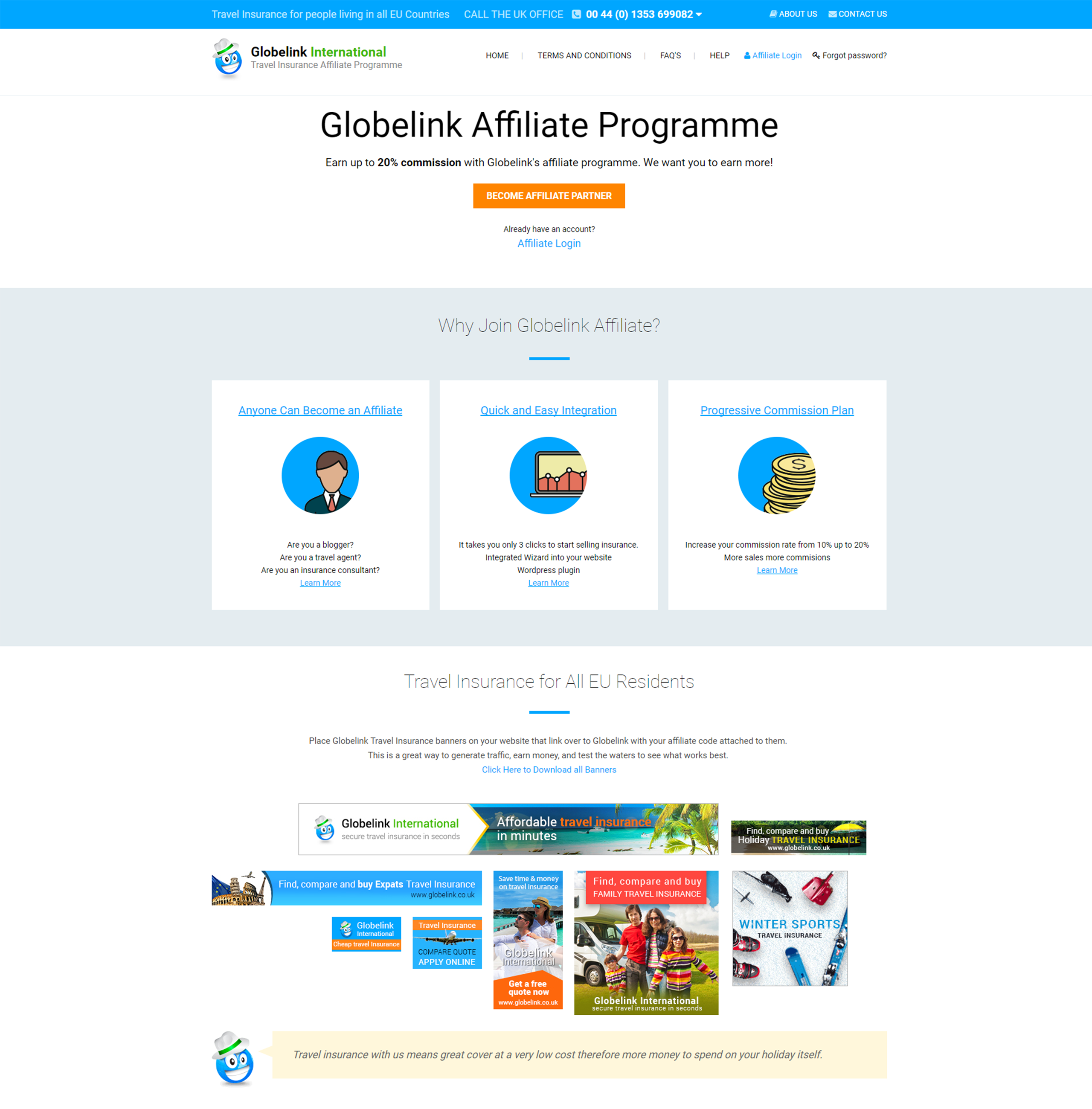 Customer
Globelink Affiliate, UK
Date
September 20, 2015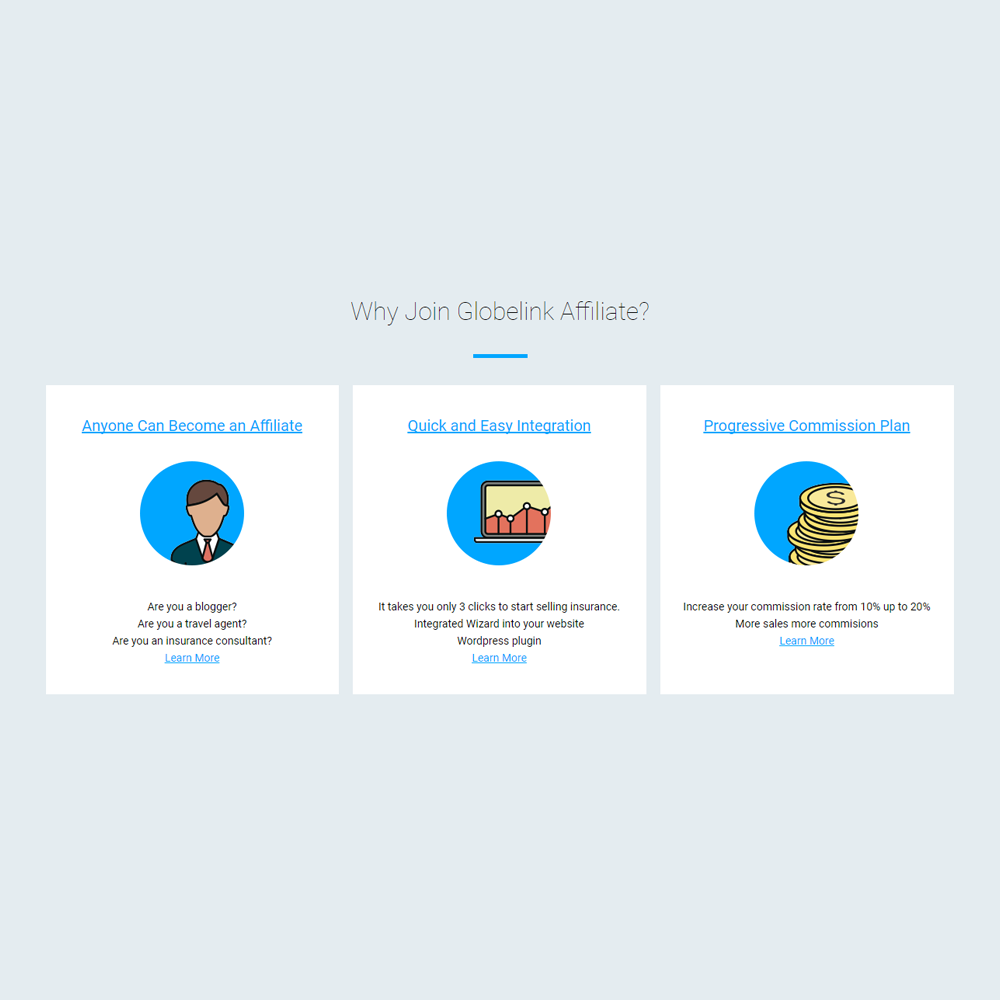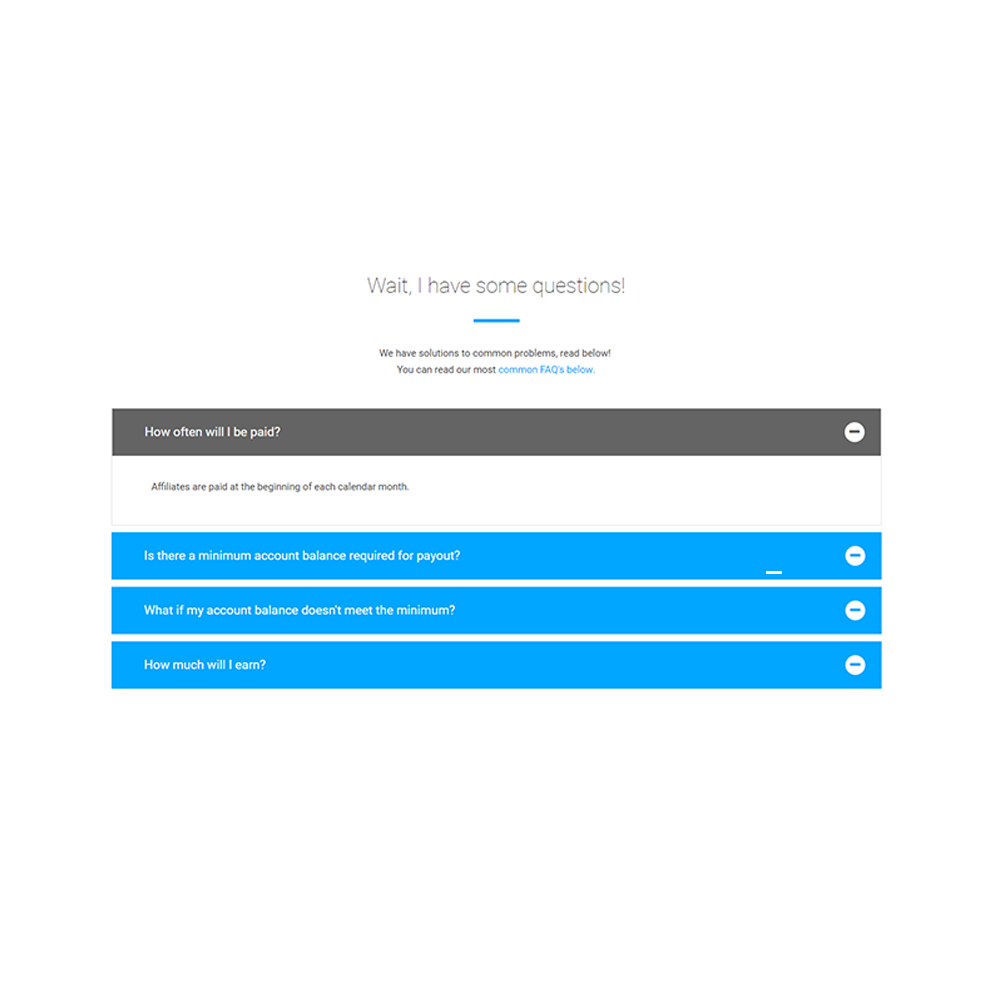 Tasks
In 2012, our client asked us to work on creating an automatic affiliate management program. The task was to develop an easy and transparent system that would allow a user to become an affiliate in 3 clicks, be able to place Globelink Travel Insurance banners on any website that link over to Globelink with a unique affiliate code attached to them.
Besides, affiliates should get access to real-time commission tracking as well as receive their monthly payments via PayPal or Bank Transfer.
Challenge
Thus, our client wanted to provide affiliates with their own administration account that contains banners and textual links to place within any website and all tools for tracking sales including amount of click throughs and commission earned.
Our goal was to create the following
Easy to install WordPress plugin for bloggers
Integrated Wizard for website pages
System to handle monthly bank transfer or PayPal payment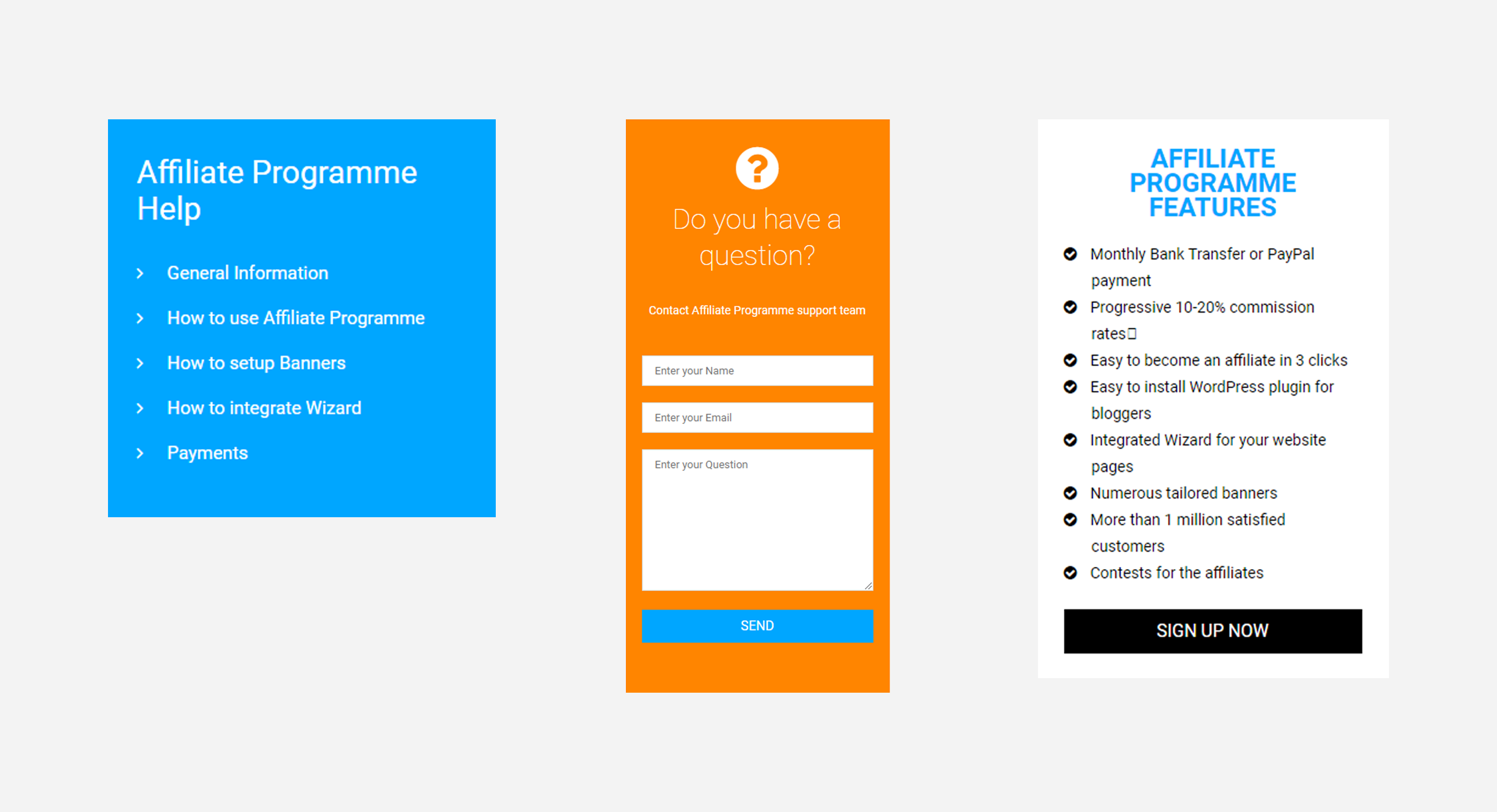 Solution
We have built Globelink Travel Insurance Affiliate Program – a platform that allows to generate traffic, earn money, and test to see what works best.
We have developed a system of commission rates up to 20%, payment system and designed a set of banners. We have created an affiliate support system along with the feature that would use 90-day cookies as well.
Also, we have developed a unique travel insurance quotation wizard that can be easily integrated to any website page. Being displayed in the iframe, it allows visitors to stay on the website even after having successfully bought their policies.
The affiliate platform draws the attention of bloggers, insurance consultants, travel website owners, who would like to become Globelink partners.